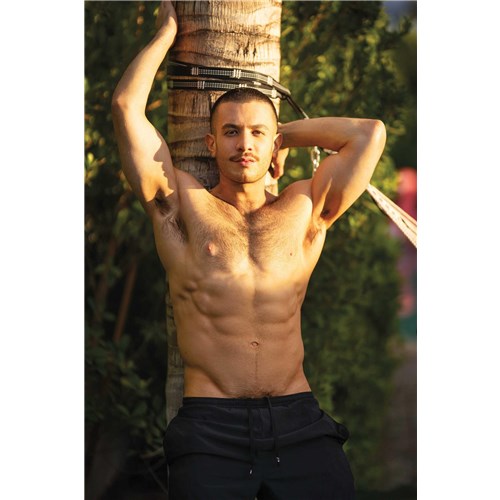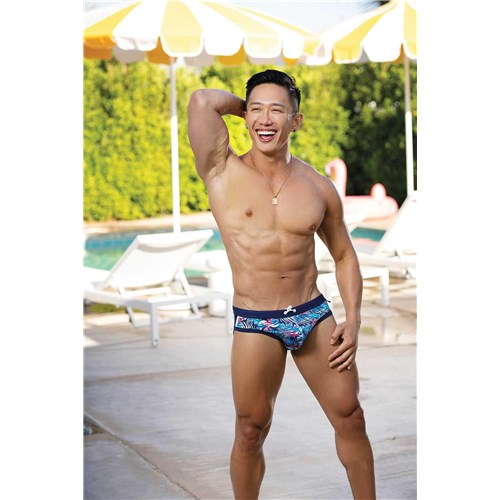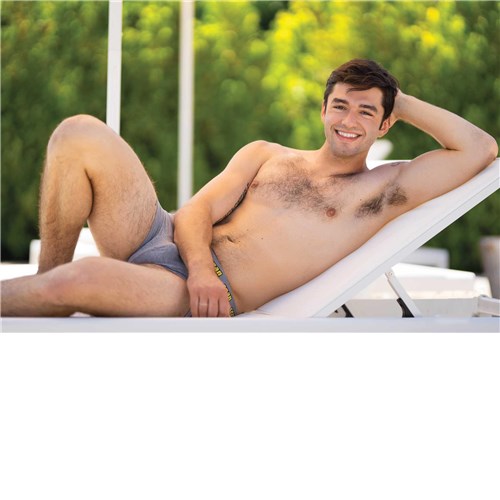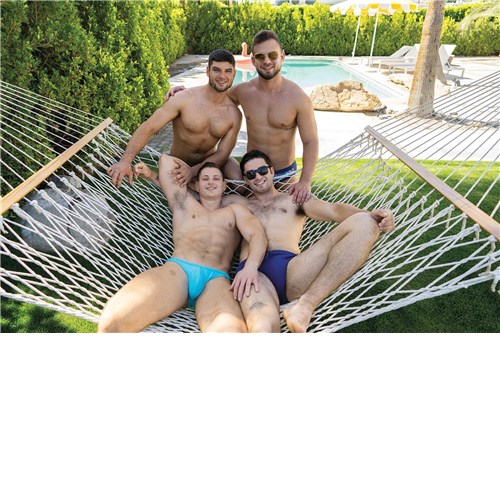 Sale $24.95
Save $0.00 (0%) Was $24.95
Backordered - Ships
12/16
You can order now and we will ship as soon as stock arrives! Alternatively, see similar items
---
---
Description

The Orgy Finale Is A Must See!

It's a perfect day for lying out by the pool in Palm Springs, and Nicky, Casey, Josh and Phillip are enjoying the warm sun and soft breezes. Casey starts getting horny, letting his hands roam over his body and through his bathing suit, until he attracts the attention of the other guys. Phillip takes out Nicky's cock and begins sucking it as Casey starts to suck Josh, and soon both pairs of guys are doggystyle.

Meanwhile, inside, Manny is stepping into the shower, washing his muscular body, when Devy asks if he can join him. And just because the sun's gone down doesn't mean the fun has to stop: after dark, Dale, Josh, and Devy's passionate kissing outside by the pool turns into a hot threesome as Dale sucks the tops and gets rimmed by Josh, then spit-roasted.

Phillip helpfully rubs sunscreen into Nicky's butt and thighs, while Devy heads inside for a bite to eat. As Devy sucks Nicky's cock, Phillip arrives and joins in, kissing Devy around Nicky's shaft. This threesome is positively delicious as Nicky and Devy take turns f**king Phillip's hole, and Nicky sucks and rims the other guys.

Phillip rides Josh till the top fills him with a creampie, then they head inside to the shower. Even on vacation, your exercise routine doesn't take a day off, so Nicky and Manny work out together on the grass, until their mouths find each other and Nicky kisses down Manny's hairy chest, then rims him. They head inside to the bedroom, where Nicky fingers the bottom and takes him doggystyle. "You gonna cum for me?"
Specifications

| | |
| --- | --- |
| Running Time | 180 Minutes |
| Studio | Sean Cody |
Shop With Ease & Confidence
Shop With Ease & Confidence