Parodies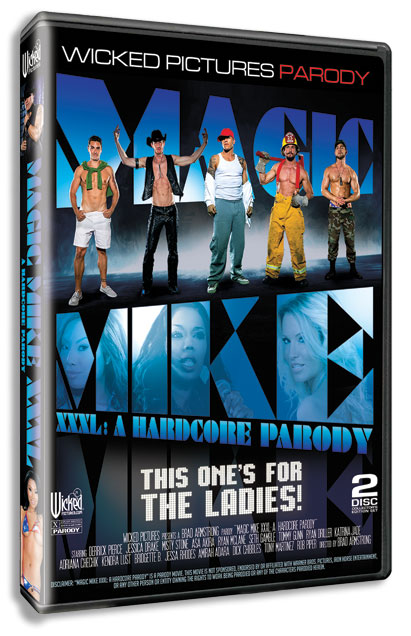 Sex parodies have been around almost as long as "porno" – some of the earliest dirty movies were parodies of famous works! We just can't seem to resist the temptation to see our favorite characters and stories re-enacted with a sexual spin. Thanks to the adult industry's stands on Free Speech, the right to parody just about anything in popular culture has seen a flood of outstanding "spoofs" in the last few years – and your favorite shows and movies are bound to be included! Making a good sex parody is an art. Not only do you have to include hot sex, you have to have a real love of the original to do a proper job! Sex Parodies can be a great introduction to the wider world of adult entertainment – some DVDs even have "sex free" versions so that you can enjoy the story before you get to the "good" parts!
This One's For The Ladies! Magic Mike XXXL!
Best Parody Winner- Grease XXX!